Finding VoiceThreads shared with you
To find VoiceThreads that you have created, that have been shared with you, or to which you have subscribed, start from the Home tab. Tap on any VoiceThread to see the overview, and then tap on the VoiceThread thumbnail to open it.
On the VT Home tab, you can also find VoiceThreads by category. Tap the menu icon in the top-left corner of the screen to see all filters.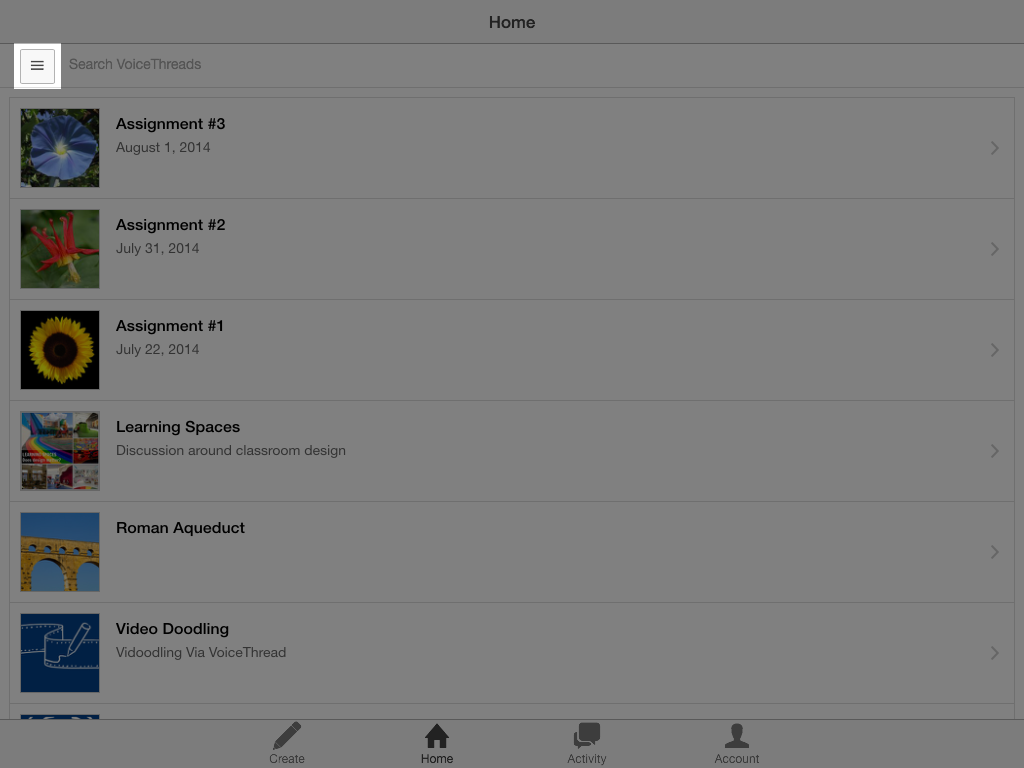 From that menu, you can view the VoiceThreads created by you, those you've subscribed to, or even those that have been shared with your individual Groups. You can also enter the link to a specific VoiceThread by tapping on "Enter share link" in the top-right corner.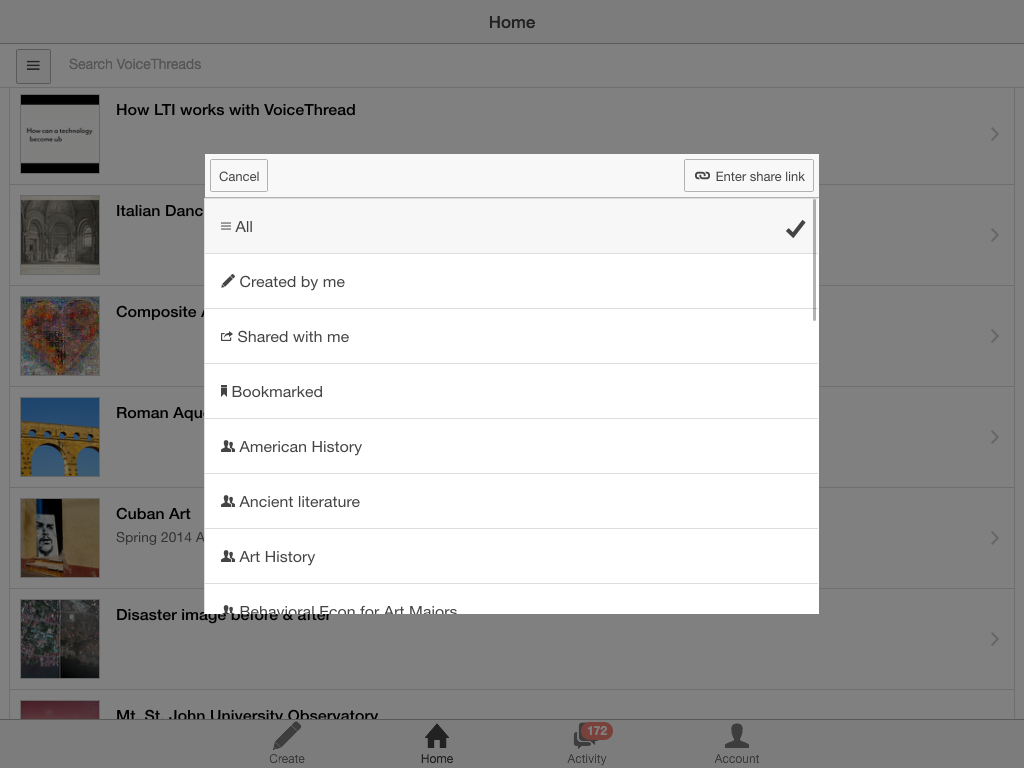 If you were sent or have found a VoiceThread share link you'd like to view, you can also simply tap on that link, and the VoiceThread will open in the app. Keep in mind that in order for a link to open in the app, it must be a true share link.