Adding slides to an existing VoiceThread
The simplest way to add slides to a VoiceThread is with these steps:
Open the VoiceThread.
Tap on the postcard icon in the bottom-right corner of the VoiceThread.
Tap on the + button to add a new slide. If you do not see this button, it means you don't have permission to add slides.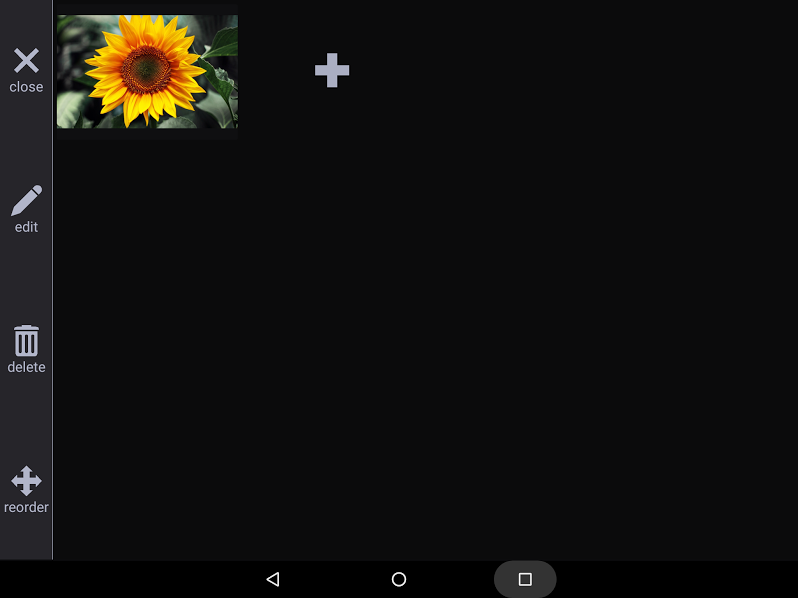 You can also edit any VoiceThread you created or to which you've been given editing privileges by following these steps:
Go to the Home tab.
Tap on the VoiceThread you want to edit. This opens the overview page.
Tap on the "Edit" button.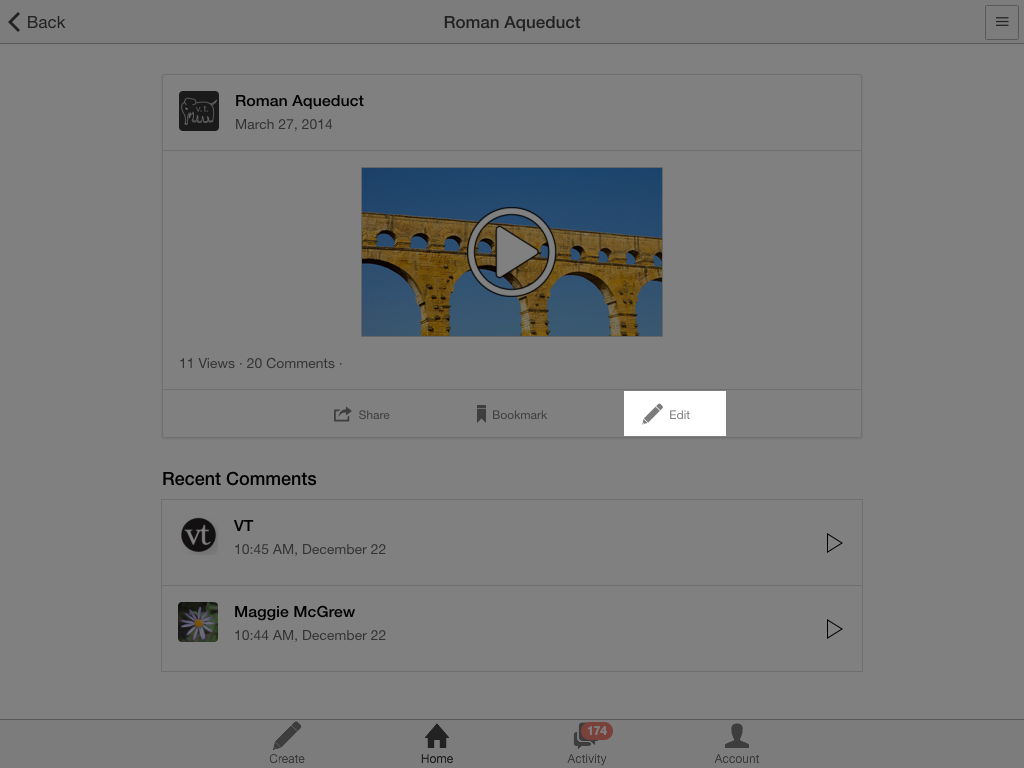 Alternatively, you can tap on the menu icon in the top-left corner of an open VoiceThread and select "Edit".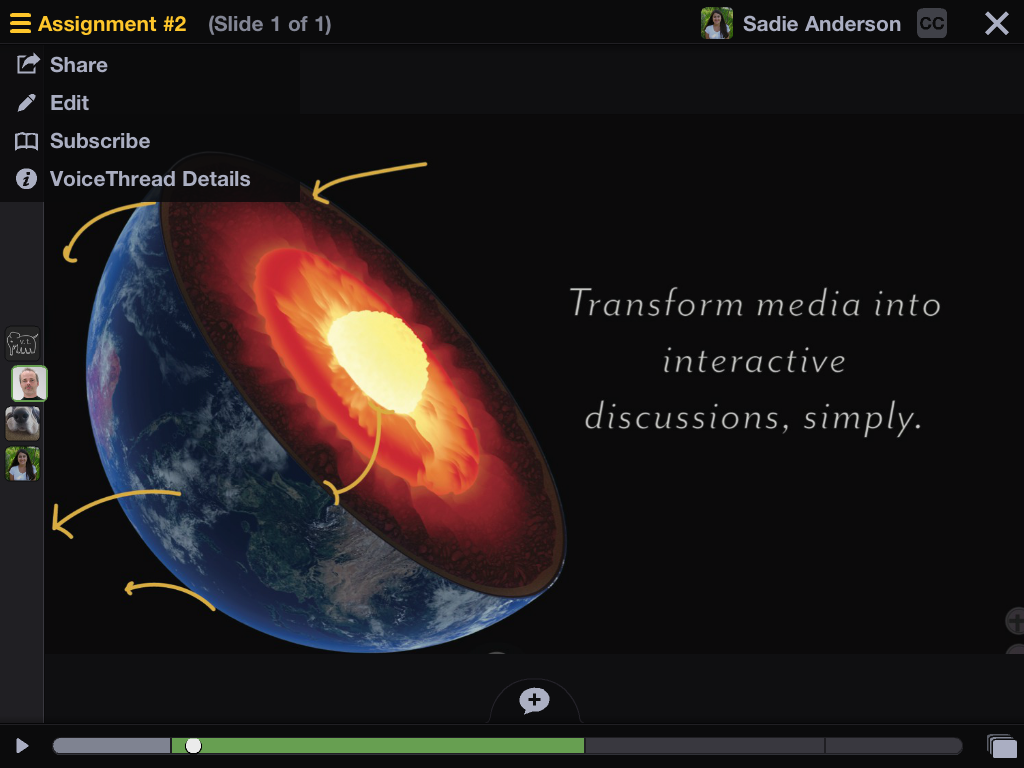 This will open the editing page (postcard view), where you can add, re-order, and delete slides.