Changing your password
Passwords cannot be changed within the app, but they can be reset. If you have forgotten your password, tap on the "Need Password?" link on the sign-in page to receive a password-reset email.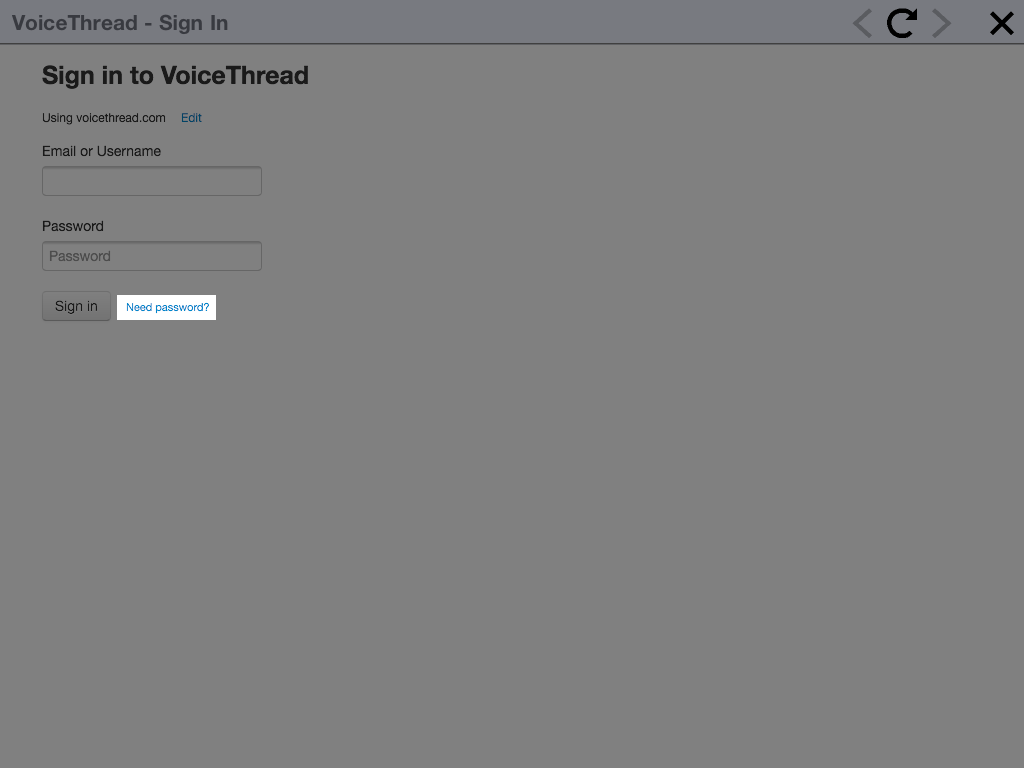 If you are already signed into your account, you aren't able to change the password using the app. You'll need to open VoiceThread on a computer's web browser and navigate to your Account page. Click here for more details.